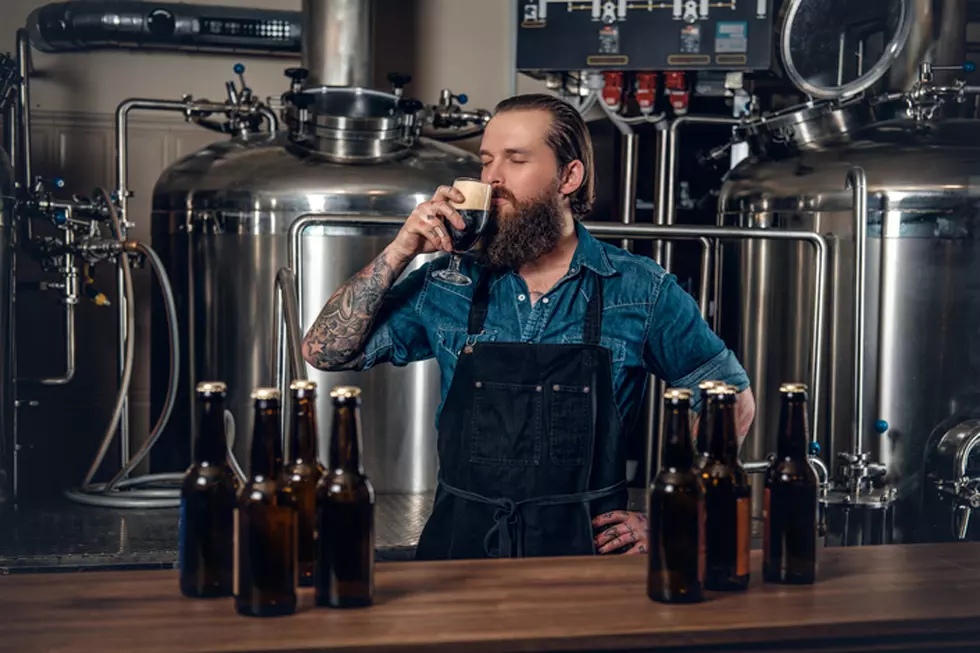 Six Great Gifts for Craft Beer Lovers
credit: Getty Images
As Amazon Associates, we earn from qualifying purchases.
Sadly, tomorrow marks the end of 2019's American Craft Beer Week and hopefully, you're one-eyeing this right now which means you've been celebrating! However sad the commencement of a craft beer celebration might be, you can prove your love for specialty brewskis all year long with some of these great finds.
Yukon Growlers Gift Set
Know what really makes good beer great beer? Portability. And this growler gift set has got it on lockdown. With a double walled and insulated growler, neoprene case and stainless steel pint glasses, this kit is perfect for any craft beer drinking adventure.
---
Sharper Image Drink-O-Rama Drinking Game
Plinko fans, rejoice! Some brilliant mind at Sharper Image has reinvented the game we all know and love while marketing directly to party animals. Simply pop open a cold one and wait for the cap to reveal your destiny. Will you have to take a shot? Will the whole party have to take a shot? Ooooh, the suspense!
---
IPA Lot When I Drink 20oz Beer Mug
No need to announce that you're breaking the seal when you're sipping from this classy mug because the double entendre says it all for you. This 20oz beauty is high quality, made in the USA, sandblast etched to make sure the joke stays right where it needs to be, and jonesing to cradle your favorite craft brews for years to come.
---
The Beer. Simply Beer. Starter Kit
If you love craft beer so much why don't you marry it? Or take it up as a hobby, at least. This Midwest Supplies starter kit has most everything you need to try your hand at homebrewing including a five star Pale Ale recipe. Just get yourself a kettle, some bottling supplies, and you're well on your way to being your very own brewmaster.
---
Hoppy IPA Beer Soap
This IPA soap is perfect for the craft beer lover that has everything but could really use a shower. Personally, I like the idea of curating a gift pack for a craft beer aficionado that contains this soap, a detachable beard hat, and some fake tattoo sleeves because let's be honest: if you're going to be a true craft beer lover you need to look the part.
---
Goodnight Brew: A Parody for Beer People
We all love Goodnight Moon, we all love beer, and we all really love a good nightcap and that's where Goodnight Brew comes in. This book is touted as a "pitcher book" for grown-ups and is absolutely adorable. Perfect for any established beer lover or a pint-sized beer lover in training, Goodnight Brew is a must-have for any collection.