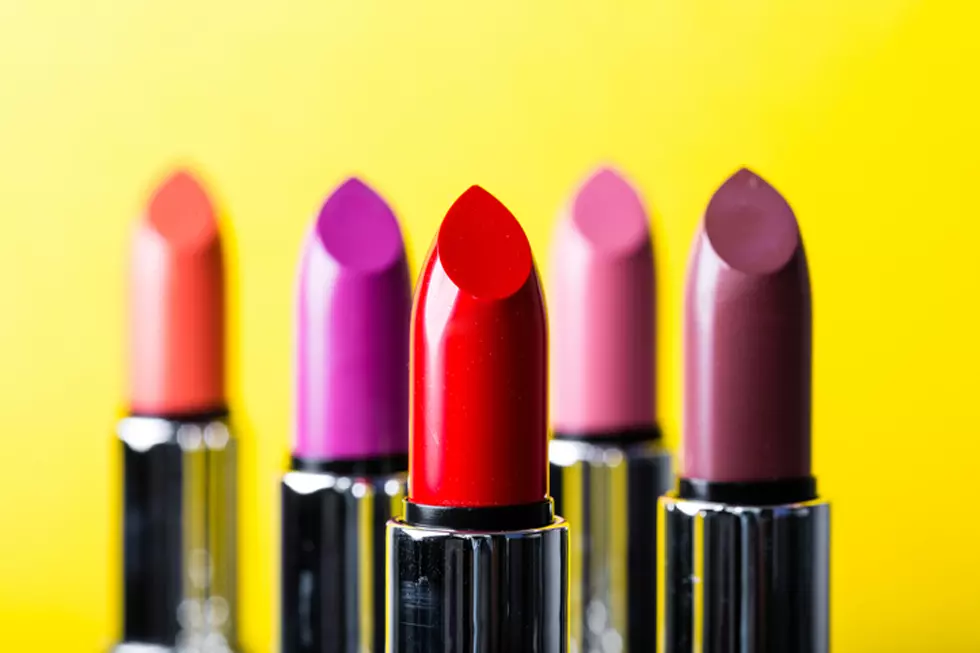 Pucker Up, Buttercup! It's National Lipstick Day!
credit: Getty Images
As Amazon Associates, we earn on qualifying purchases. 
Great lipstick is basically the little black dress of cosmetics and National Lipstick Day is the most wonderful excuse to layer on your favorite color and show the world what you've got. Whether you prefer deep reds, neutral tints or something in between we are just tickled pink to present with you with some of today's top picks in lipstick.
jane iredale Lip Fixation Lip Stain/Gloss
Let's hear it for double-duty beauty products! This dual lip stain and gloss packs a punch of long-lasting color and shine without any petroleum-based ingredients, keeping your kisser optimally hydrated. Available in 11 different color/gloss combinations, we invite you to fall in love with your favorite and see exactly why it's a top pick.
---
Chanel - Hydrating Lipstick Rouge
Coco Chanel herself once said, "if you're sad, add more lipstick and attack," and when Coco Chanel speaks we listen. The Chanel Hydrating Lipsticks deliver a ravishing and lasting moisturizing shine while retaining all of the charm and freshness one would expect from the brand. Though there are fewer colors available for this particular pick, each shade is undeniably timeless and chic.
---
stila Stay All Day Liquid Lipstick
Here's a little something for those of you that prefer matte shades. This creamy, full-coverage liquid color glides on weightlessly and stays in place for up to 6 hours without bleeding or transferring. Plus, each of the 37 available shades are enriched with vitamin e and avocado oil to hydrate and soften the lips rather than dry them out as some matte lipsticks can.
---
Buxom Full-On Plumping Lip Polish
I've got to admit, I am a huge fan of the Buxom line of cosmetics and apparently, most women are because this plumping lip gloss is a bestseller all across the board. The unique peptide complex plumps your pout while delivering a refreshing, tingling sensation along with some serious show-stopping shine. Wear it alone or layer it on as a top coat and prepare for an onslaught of compliments.
---
Colorescience Sunforgettable Lip Shine SPF 35
This bestselling tinted gloss delivers color on the more subtle side but it's effects still demand attention. The perfect pick for anyone with sensitive skin, Colorescience Sunforgettable Lip Shine is free of parabens and contains zinc oxide sunscreen for some broad-spectrum SPF 35 protection. It's also water-resistant making it a must-have for any pool day or beach vacation.
---
Perricone MD No Lipstick Lipstick
Not everyone is cut-out for (or comfortable with) heavily rouged lips and that's where Perricone MD swoops in. This anti-aging lip treatment mimics and enhances the natural rosy color of youthful lips in a satisfying solid-to-serum texture. Even if you hate lipstick we beg you to try this one (because, obviously, it is no lipstick lipstick).
---
FLIRT 2-in-1 Lip Plumping Kit by Maelys Cosmetics
And, finally, the perfect little kit to keep your lips looking and feeling full, sensual, and all-around gorgeous. The lip scrub exfoliates, moisturizes, and restores while the lip enhancing gloss activates your God-given full, beautiful, natural lips. Whether you use it on the reg or only as needed we promise that you want this kit in your beauty arsenal.