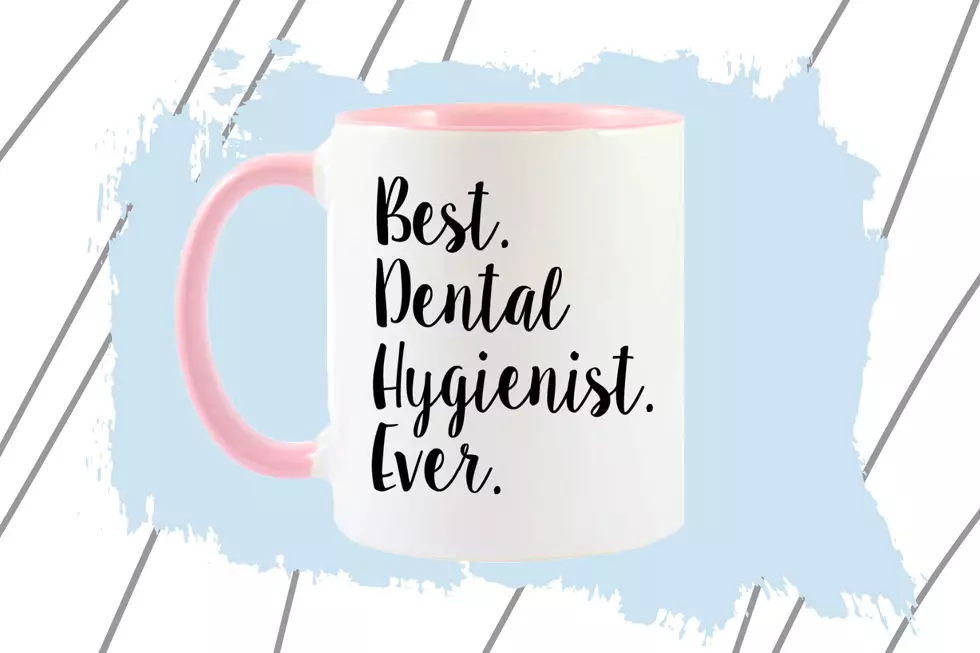 National Dentist Day Gift Ideas
credit: Amazon, Getty Images
Your dentist and dental hygienist provide preventative care for your oral and general health since regular teeth cleanings reduce your risk of heart disease and other health issues! And with National Dentist Day just around the corner, here's a list of ways to show your appreciation!
Best Dental Hygienist Ever Mug
Your dental hygienist is the real MVP. They do regular check-ups on your oral health and keep your chompers clean and shiny and free of plaque! A cute mug is the least you can do.
---
Ceramic Tooth Succulent Planter Pots (Two Piece)
Who doesn't like a nice plant to spruce up their office space? And these tooth planters are too precious. It's the gift that keeps giving!
---
The Natural Dentist Healthy Gums Antigingivitis Rinse (Three Pack)
Aside from cute gifts, just taking good care of your teeth is a great gift for your dentist and their team! My mom is a dental hygienist and swears by The Natural Dentist brand. And the three pack is perfect for a multi-person household or someone who just likes to be prepared.
---
Waterpik Water Flosser Electric Dental Countertop Oral Irrigator
Ok, so I've never actually tried a water pick but I know loads of people swear by them. They're great if you're not a fan of traditional floss. There are also a lot of cordless irrigators as well if you're short on counter space!
---
Tongue Scraper (Two Pack)
A tongue scraper is a great (and simple) way to fight bad breath and keep your mouth extra clean!
As Amazon Associates, we earn from qualifying purchases.