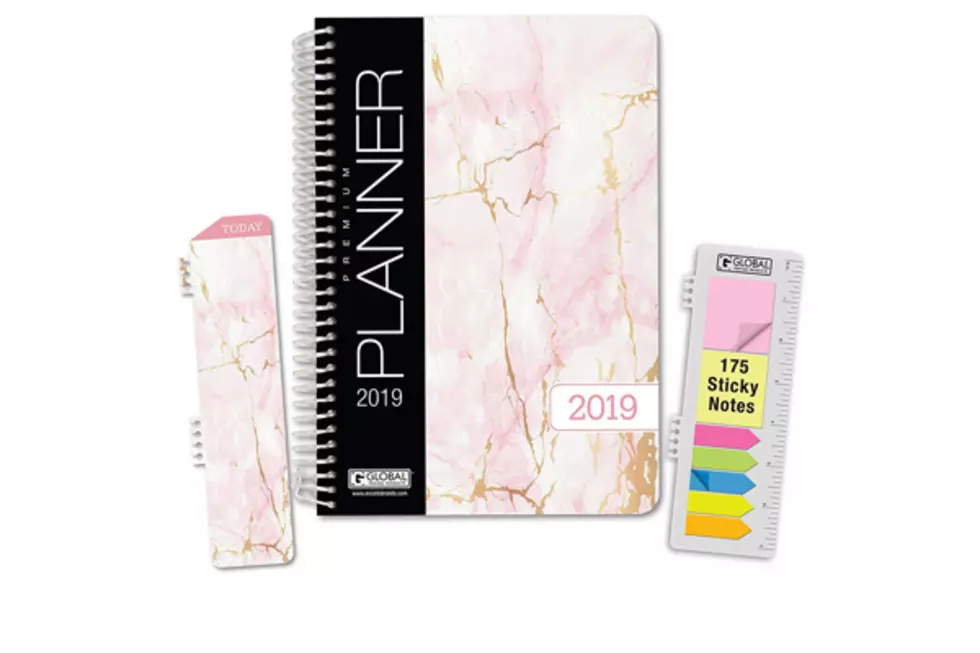 Must-Have Products to Organize Your Life in 2019
credit: Amazon
New year, new you, right? This list has just what you need to help you get organized in 2019!
Hardcover 2019 Planner
This planner is the first step to getting your new year's resolution underway! The item allows you to keep track of your busy schedule and features monthly tabs, a pocket folder, page-finder and sticky notes. And since it has a gorgeous cover, you'll have no problem carrying it around and showing it off to the world!
---
Drawer Organizer
Let's face it - nothing makes you feel like you have your life together quite like an organized underwear drawer. This set comes with four dividers to help you arrange your ties, socks, scarves, bras and more! And the quality non-woven fabric will have you feeling more adult than ever as you take on the new year.
---
Pan Organizer Rack
Are you tired of digging through your cabinets every time you cook? Then this rack is the next step to keep your pans and lids in order. And the best part is? The rack can be installed horizontally or vertically so it can fit in your kitchen with ease!
---
Trunk Storage Organizer
Do you hear things rolling around in your car everytime you take a turn? Then it is time to invest in this trunk organizer! It contains three adjustable storage compartments, five side pockets and side handles. And in the rare moments when you aren't using it, it folds flat for easy storage!
---
Makeup Organizer
This makeup organizer is just the thing you need to keep your bathroom in check. The revolving shelf holds at least 30 makeup brushes, 20 skin care products and other accessories. Not only will it keep you counters de-cluttered, but it will make all of your makeup easy to find!
---
Bar and Serving Cart
And last but certainly not least - to truly complete your resolution to get organized in 2019 - you need this bar and serving cart. If you happen to have any bottles left after your New Year's Eve party, this cart can display your selection nicely. With sturdy materials, stress-free assembly and a modern look, you are sure to receive compliments every time you crack open a bottle of wine!
As Amazon associates, we earn on qualifying purchases.