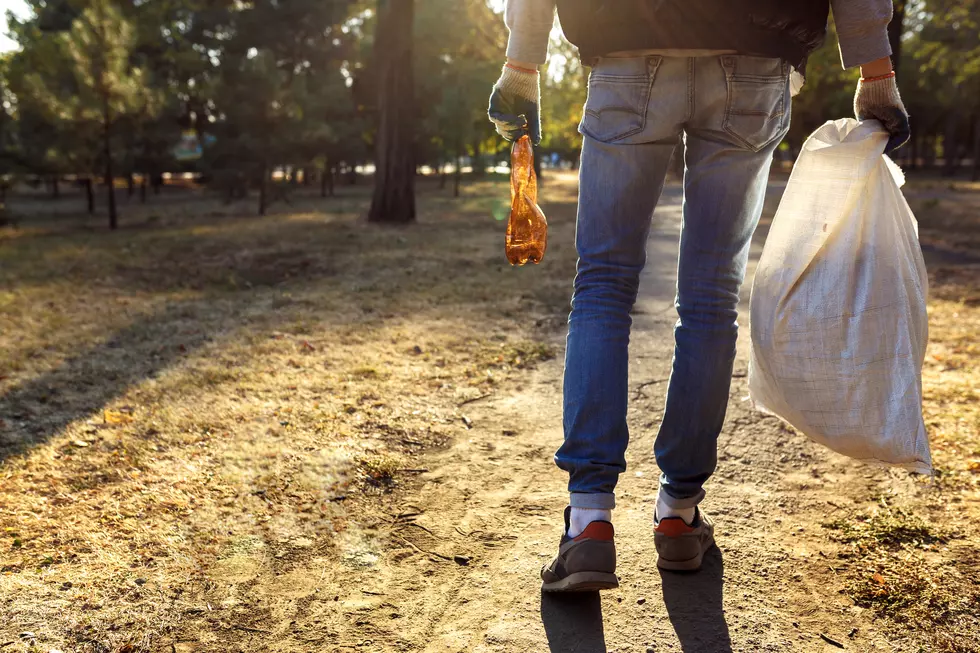 How to Get in on the Great American Cleanup
credit: Getty Images
Spring is officially here and along with that comes the Great American Cleanup! This season-long annual event reminds us all to get moving and clean up litter from parks, schools, streets, and sidewalks. Last year alone volunteers throughout the country collected roughly 60 million pounds of discarded litter and recyclables. That's gross, guys! Included below are some solid tools to help you get in on the action whether you're going at it solo or with a larger group.
100% Compostable Lawn, Leaf, & Waste Bags: 30-33 Gallon
These uber Earth-friendly bags by UNNI are sourced from plant starches that leave them 100% compostable and free of both polyethylene and BPA which means they break down a billion times better and cleaner in a landfill. Compostable bags are a bit pricier than regular plastic bags so you may want to stick with conventional 30 Gallon bags if you have a larger group to provide for.
---
Nitrile Coated Work Gloves
I much prefer nitrile gloves for gardening and yard work and really can't think of a better choice of glove for a day full of community cleanup. They fit as well as a disposable latex glove without compromising any flexibility, keep all dirt and debris out of your fingernails and the Nitrile coating keeps your skin safe from any scrapes, pokes or suspect pieces of trash you might encounter during your cleanup.
---
32" Long Grabber Reachers
When gloves just won't cut it, reach for a grabber reacher! These tools are perfect for anyone in your group that may suffer from back problems or limited range of motion. They also work great for pieces of trash you just do not want to touch, items stuck in trees or hard-to-reach places like gutters.
---
Reusable 32 Gallon Heavy Duty Garden Bags
The Great American Cleanup definitely focuses on litter removal and recycling collection but is also all for trail cleanup, tree planting, and community gardening. And, holy cow, are these reusable bags amazing when tasked with moving a year's worth of leaves, mulch, and other garden debris!
If you're working solo or with a small group, this dustpan-type garden bag is much easier to operate with fewer hands-on-deck and these leaf scoops are great for smaller hands that want to help!
---
Reusable Recycling Waste Sorting Bags
These tough little sorting bin bags are awesome year-round and extra helpful when it comes time for a big group cleanup. The material is eco-friendly and waterproof (in case any containers still have some mystery liquid in them) and all four bags connect together with velcro for an on-the-spot recycling and sorting station.
---
BPA Free Green Toys Recycling Truck
The Great American Cleanup is all about beautifying our spaces not just for ourselves but for future generations as well. This bad boy comes with cardboard cutouts that coincide with each chute on the side of the truck and the whole bed tilts back and opens just like a real recycling or garbage truck! The best part? It won't ever rest (no metal axles!) and it's dishwasher safe!
As Amazon Affiliates, we earn from qualifying purchases.