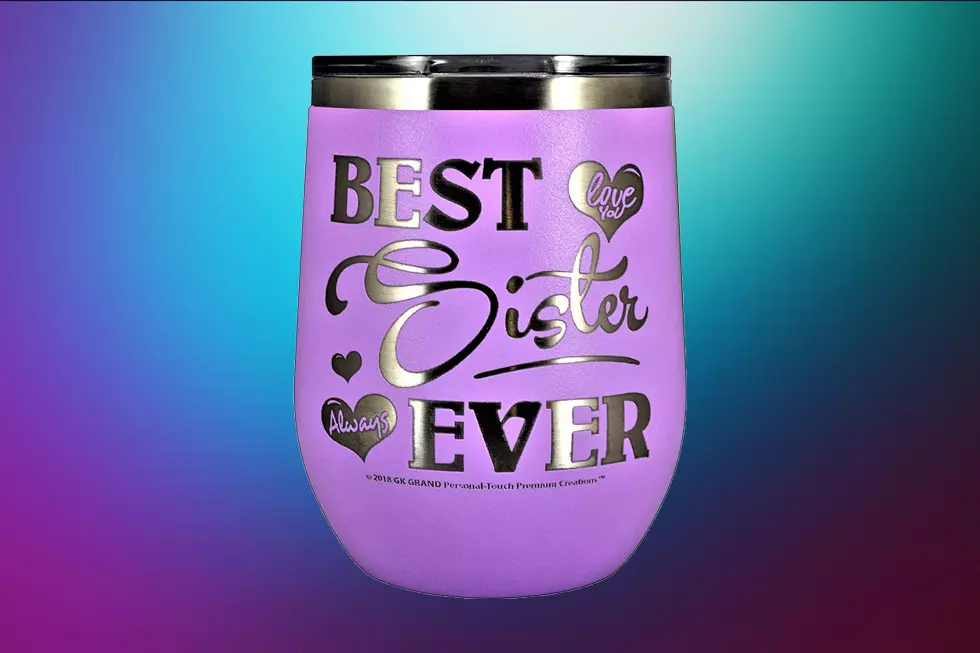 Gifts for National Siblings Day
credit: Amazon & Getty Images
You love your siblings...most of the time. These items are the best way to show it - and to celebrate National Siblings Day!
Willow Tree Brother and Sister
If you want to keep your Siblings Day gift classy this year, this is exactly what you're looking for! The hand-painted resin figurine is the perfect way to mark a memory or represent an emotion. Plus, it'll look great on your sibling's mantel!
---
Sibling Keychains
If you are a trio of siblings, you should grab this keychain set! The items are made of stainless steel. Not only are they durable and beautiful, but they also have a funny message that your siblings will understand perfectly (and completely agree with)!
---
Stemless Wine Tumbler
Let's face it - there's nothing better than sharing a bottle of wine with your sister and catching up on life. With this engraved tumbler, you can show her just how much those moments mean to you! The item features a stainless steel design, a no-sweat exterior and tremendous temperature retention.
---
Brother Picture Frame
And if you like your gifts with a little side of cheesy, this frame is for you. It has a sweet, laser-engraved design on the wood surface. Plus, the frame has a folding easel and wall hangers, so your sibling can display it anywhere in their home!
---
Mom's Favorite Shirt
Sure, this may not be a gift for your brother or sister, but it definitely is one for you! This shirt is made of 100% preshrunk cotton for a great fit and feel. And the look on your sibling's face when they see you wearing it? Absolutely priceless.
As Amazon Associates, we earn from qualifying purchases.