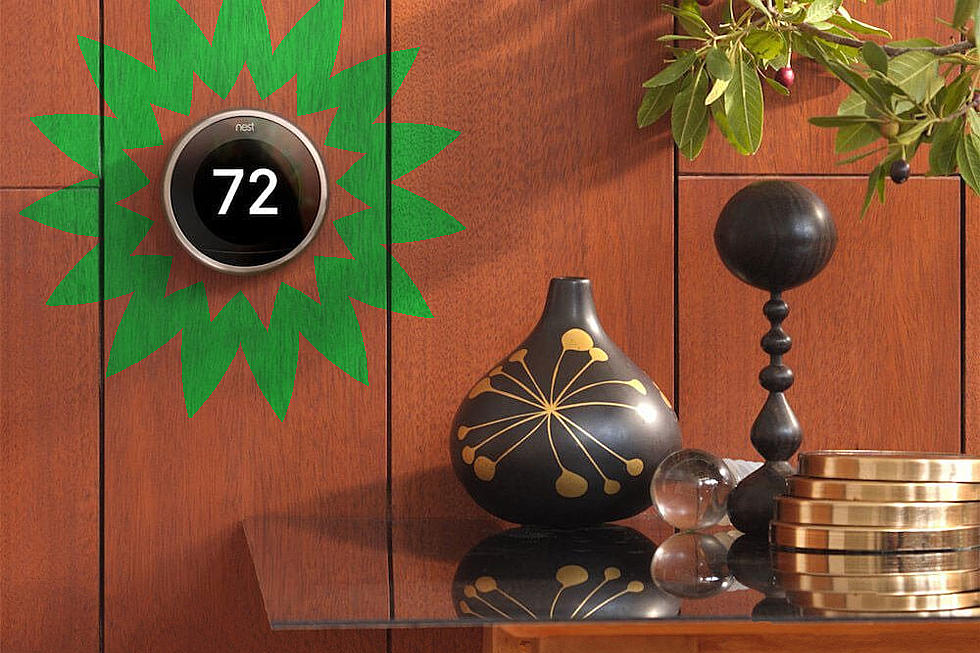 Eco-Friendly Home Gadgets
credit: Amazon
At first blush, nature and technology might not seem like they go together, but they do! These gadgets will help you live greener by saving energy, water and more!
Nest Thermostat
Behold the 3rd generation Nest Learning Thermostat! It comes in four beautiful colors with an easy to read display, and it'll help make your home not only smart but energy efficient. It learns your habits and saves you money by automatically adjusting the temperature based on whether you're home, the time of day and more!
---
Netro Smart Sprinkler Controller
A green lawn is nice, but it's hard to enjoy it when you're not watering it efficiently. Enter the Netro Smart Sprinkler Controller! You'll save up to 50% of your outdoor water use with advanced water saving technologies including weather forecasting and historical statistics, and it auto complies to the watering rules in your local area. Since it connects to WiFi, you can also monitor and control your sprinkler system using modern iOS and Android devices.
---
Sonoff S31 Wi-Fi Smart Plug With Energy Monitoring
There are a lot of smart plugs on the market that allow you to turn electronics on and off via apps, but these are awesome because they monitor your energy consumption! Keep track of the real-time power, current and voltage of your appliances to see what needs to be adjusted for optimum energy saving.
---
Philips Hue White LED Smart Bulb Starter Kit
We already know that LED lights save energy and last longer than the filament bulbs of old, but these take it a step farther by being voice and app controllable. Set overhead and lamp lights to schedules you can control from anywhere, and if you're feeling extra fancy, look into the colored light options for optimum mood lighting!
---
Hiluckey Portable Solar Charger
Harness the power of the sun at home or on the go! The Hiluckey Solar Power Bank is compatible with almost all 5V devices such as iPhone, iPad and more, so you can charge your electronics without ever plugging into an outlet!
As Amazon Associates, we earn on qualifying purchases.