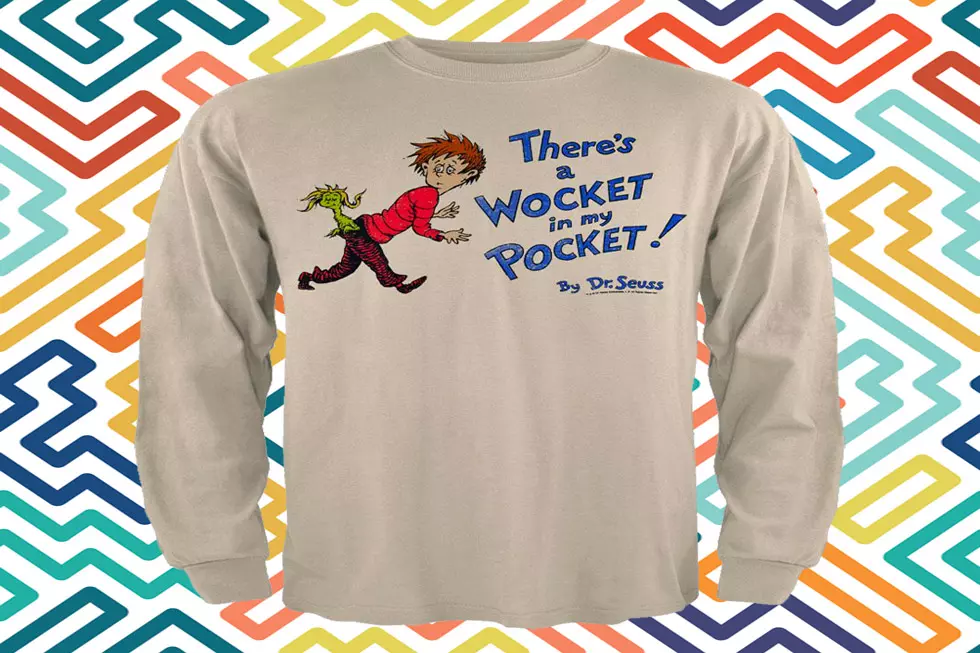 5 Finds to Help Celebrate Read Across America
credit: Amazon & Getty Images
In the wise words of Theodore Geisel (and yours truly): "You have brains in your head (debatable). You have feet in your shoes (sometimes). You can steer yourself in any direction you choose (which is normally all over the place)."
How about steering yourself toward some entertaining gear to help celebrate Dr. Seuss's birthday today during the 22nd annual Read Across America celebration? Don't forget guys: reading on a Kindle absolutely counts, too!
Dr. Seuss's Beginner Book Collection
Let's be real here: Dr. Seuss is the man. It doesn't matter how young or old you are, whether you're a once-ler, a sneetch, or a kwuggerbug, Dr. Seuss's magical stories will warm you to the core each and every time. You can read them in a log! You can read them in the fog! You can read them near or far! You can even read them in a bar!
---
Prism Glasses Lazy Spectacles
Are you tired of having to sit up to read and/or watch TV? Well! These prism puppies provide a wonderfully lazy alternative to the traditional upright posture that is typically employed for looking at stuff. In short: you don't need to put your book down; you only need to put your whole body down and strap these on. What a time to be alive!
---
Cat in the Hat Unisize Insta-Tux Kit
"It is fun to have fun, but you have to know how." No one, and I mean no one, has more fun than the Cat in the Hat... except maybe you in a Cat in the Hat INSTA-TUX! Last-minute costume party? Insta-Tux. Getting ready to mow down on some lobster or crab legs? Insta-Tux (it has a bib!). Staying in on a Saturday night making up your own Dr. Seuss words? Insta-Tux. The possibilities are endless here, people.
---
Public Library Scented Candle
Ahhhh. Who doesn't love the smell of dust, old leather, ultraviolet lights, and the collective breath of a bunch of strangers? Now you can harness said soothing scent within your own home thanks to this made in the USA soy wax candle. Prefer something a bit more mysterious? Try the Edgar Allen Poe option that boasts of cardamom, absinthe, and sandalwood (rather than smelling like Poe himself who has been dead for nearly 170 years).
---
Novel Teas
The brilliant tagline of "Read 'em and steep!" is reason enough to bring these tea bags into your life. The renowned literary quotes from female authors adorning each tea bag are all sweet little bonuses in their own right. Even if you hate tea, and even if you hate reading, memorize a couple of these tea tags and you'll be ready to razzle-dazzle everyone you meet for years to come.
As Amazon Associates, we earn from qualifying purchases.